Fire Security, Video and Access Control Systems
Take your building's security to the next level, with ROS Electric's integrated approach to facility management and safety!
Fire, Security, Video & Access Control Services
Commercial Fire Alarm Systems
IP & Analog Video Surveillance Systems, aka CCTV
Commercial Security Systems
Enterprise, Stand Alone and Managed Access Control Systems
UL Listed Central Station Fire Alarm Monitoring
Mass Evacuation Systems
Testing and Design Compliance with NFPA and Local Standards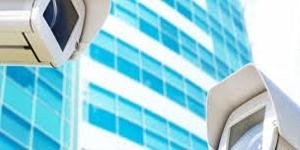 Today's facilities, whether industrial, commercial, residential, or mixed-use, are a complex "ecosystem" of resources that need to work together in order to protect both the owner's property and its occupants.  Contact us for a Free Consultation. We can evaluate your current systems and provide Free consulting services for any changes or improvements you may want or require.
ROS Electric's trained staff of installation experts have the experience to help design and implement a myriad of security systems that will help you protect and secure your facilities and make them a better & safer place to live, work, and play!
Fire Alarm System Service and Installation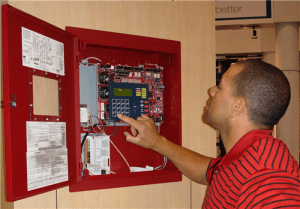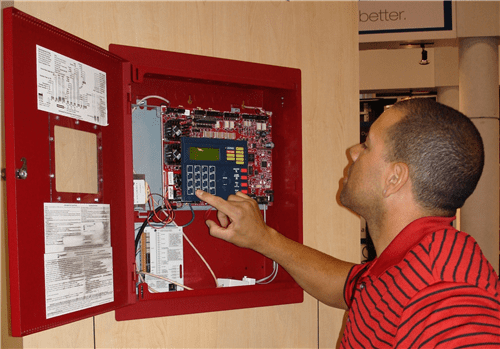 Installation: Seamless installations executed by trained Nicet Certified professionals ensuring code compliance and proper system performance.
Testing and Inspection: Testing, inspection, and compliance assurance for all life safety systems to ensure that your system meets national and local code.
Maintenance, Service, Troubleshooting and Help WIth Violations: Assistance with diagnostics, problem-solving, and troubleshooting in regards to any issues encountered with your system's functionality. If you've received a violation, we can help you remedy the issue. If you're going to having an inspection, we can come in prior to make sure you're up to code.
System Layout Consultations: From consultation, to design, to completion, we're with you every step of the way.
Features of our fire alarm systems include Fire Alarm Control Panels, pull stations, smoke detectors, heat detectors, carbon monoxide detectors, notification devices, door holders and more.
Commercial and Residential Security Alarm Systems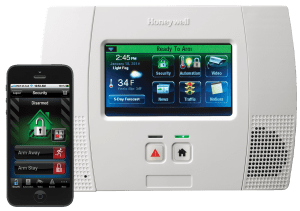 At ROS Electric we understand everyone has different security concerns for their business or home. Contact us for a free consultation and let us help design a system to address all your security needs. Features of our alarm systems include motion sensors, access control, duress stations, integration with video surveillance, integration with fire Smart Home and Business Technology and more.
Video Surveillance Cameras & CCTV Systems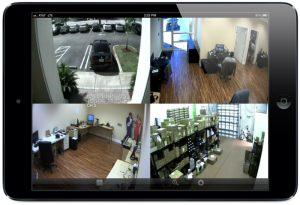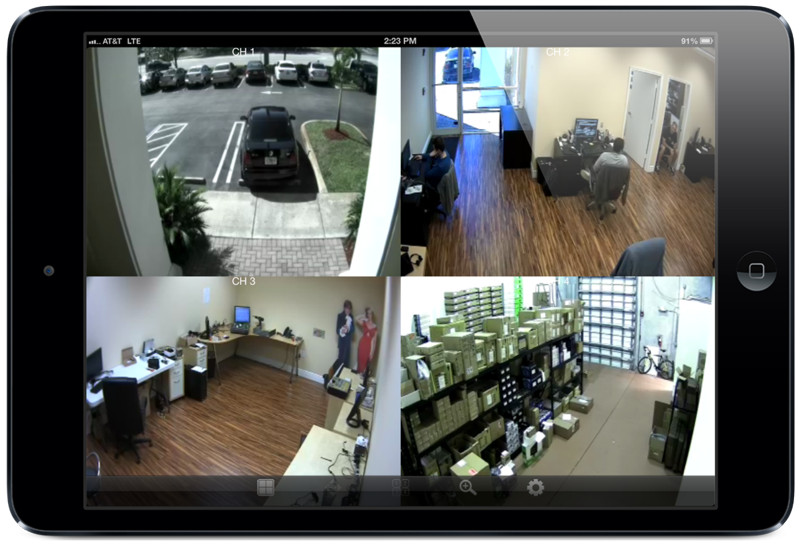 Video surveillance cameras, aka CCTV, are the easiest way to help secure a building's facilities while helping to reduce overall building operating expenses. Their proliferation in the market place as well as developments in newer technologies have greatly reduced their cost, making a video surveillance cameras system a must have for any facility or residence that is serious about its security.
Fire Alarm System Monitoring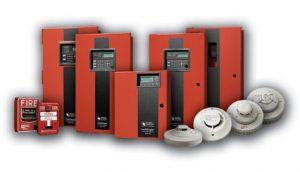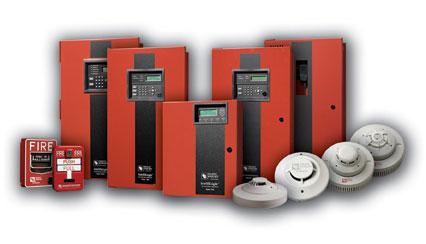 A properly installed and maintained fire alarm system is always looking out for you, even when you're not, 24/7!  Connected to a UL Listed Command Center you will be notified of events that occur at your facility at all hours of the day or night.
The experienced staff at ROS Electric have the expertise necessary to balance both cost & design while implementing a system that is both functional and code compliant.
Building Access Control and Asset Tracking Systems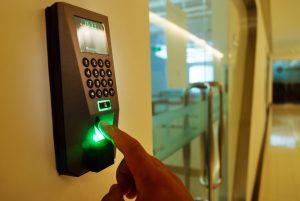 The ability to control the flow of personal in and out, as well as within your facility, is paramount to the safe and secure operation of your building. An access control system gives you the ability to seamlessly assign "access" rights to tenants, employees, visitors and contractors alike.  Features of our access control systems include Enterprise, Local and Managed Systems, custom reporting and real time tracking, hand, fingerprint and retina scanners, asset tracking technology, and door locking controls for individual doors, groups of doors or facility wide.
Let the experienced professionals at ROS Electric help design and install an access control system to give you the flexibility and control you need to secure your facility as well as your assets within it.
Compliance with National Fire Protection Association (NFPA) Standards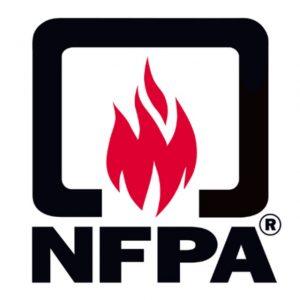 Six Reasons To Test & Inspect Your Fire Alarm Systems Regularly:
1. Lives are at stake! Your fire alarm system will only operate properly if it is maintained and some impairments will not be obvious without testing!
2. To meet the requirements of your local building department, fire inspectors, and even your insurance carrier.
3. Your insurance carrier may reject your claim if you do not have proof of complete annual inspections.
4. To limit your liability for any potential injuries suffered by tenants, employees, or guests to your business.
5. To assure that the system does not create nuisance alarms that waste Fire Department resources. This could put others' lives in jeopardy and many jurisdictions will charge the building owner for multiple nuisance alarms.
6. It is required by the National Fire Alarm Code! (NFPA 72)—- IT'S THE LAW