Experience the ROS Electric Difference and Get Excited
With over two decades of combined experience in the electrical contracting and cabling industry,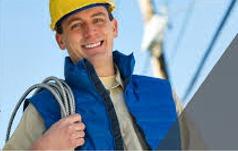 ROS Electric has earned a reputation all its own. Our commitment to the highest standards and customer satisfaction has always been our guiding principle.
Get started today by telling us about your project and experience the difference for yourself!
Modern Electrical Contracting Services
Whether it's power & lighting, fire & CCTV camera system installation, data telecommunication, or automated temperature control, ROS Electric's Team of experienced electricians in NJ will work with you from design to completion to help make your project a success. Whatever electrical work you need done, our licensed electricians can handle it!
See our full line of services for more information
Licensed Electrical Contractors in NJ With a History of Success
ROS Electric traces its roots back to 1989 in Bergen County, New Jersey and since then have never looked back. With hundreds of successful commercial projects under our belt, we can proudly say that we are one of the most trusted electrical contractor companies in New Jersey.
We strive to maintain the highest standards while exceeding client's expectations at all levels. Our NJ electricians not only honor commitments, but are known for meeting tough deadlines while delivering nothing but the best. We aim to create a responsive client relationship that allows us to meet and even exceed the goals of each of our projects.
ROS Electric is well known for its innovation and by collaborating successfully with our customers, designers, sub-contractors, consultants as well as suppliers; we have been able to provide a more specialized level of services. We are continuously evolving and understand the different aspects of delivering high value construction and complex projects with ease.