Increase your buildings ROI by leveraging the latest electrical building automation technologies!

Better control over your buildings, pumps, fans, & motors, will not only provide a more safe and pleasant environment for your occupants but will also reduce energy consumption and wear and tear on equipment helping reduce total building operating and maintenance costs!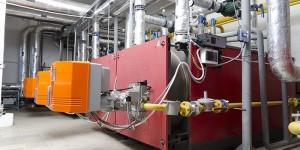 Whether you're looking to add to an existing building control system currently in place or are starting from the ground up, the trained professionals at ROS Electric have the electrical engineering experience to help design and install an automated electrical system to meet the needs of your building now and into the future.
We offer a complete suite of stand only network controls from, CO & CO2 detection, lighting, variable frequency drives, etc…, to complete building automation systems aka energy management systems. So whatever types of building automation you're looking for, let the trained professionals at ROS Electric help bring your building management into the 21st century!