Electrical Contracting in NJ

It is no surprise that we are the preferred electrical contracting company of choice for property owners and managers throughout New Jersey. With years of experience in commercial, residential, & industrial electrical wiring, you can be assured that any project our electricians work on will be completed to the highest standards of workmanship & quality.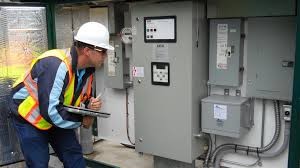 Have a project you want us to look at? Whether you're in the predesign phase or ready to issue your project out to bid; we would welcome the opportunity to speak with you to discuss the finer details and provide you with a cost estimate for completing your electrical project.
Have an electrical issue or looking to have some routine maintenance done at your property? Well you have come to the right place! ROS Electric's trained staff of professional electricians and managers have been providing support to property owners/managers just like yourself for years. The integrity and connection of your current electrical system is only as strong as its weakest link.
Routine maintenance and inspections by expert electricians are a part of our comprehensive approach to proactively maintaining the uninterrupted use of your buildings electrical systems.
Electrical Contracting Services
Electrical Services
LED Lighting
Power & Lighting
Generators – By (Kohler)
Electric Motors
Testing & Troubling Shooting
Maintenance of Equipment
ROS Electric proudly provides critical electrical solutions to businesses across all of New Jersey. Give us a call today and experience ROS Electric's high quality electrical contracting services today!