Residential and commercial fire alarm related issues can be extremely confusing and costly if not addressed and interpreted by a professional. If you've uncovered issues on your own or had a visit from an inspector, where do you turn? What do you do? Your best bet is to turn to fire protection experts for help. ROS Electric are licensed electricians in NJ that can provide the fire security services you need! We have been helping customers resolve their fire code violations for over 30 years. Our experienced staff can evaluate your situation, advise how to remedy it and in most cases, assist in the correction. We will contact the Federal, State or Local Agency responsible for the issuance of the violation or pending inspection, and work with them until your fire violations have been abated or your inspections satisfied.
Prevent, resolve and address your violations more efficiently with ROS Electric.
Common Fire Code Violations: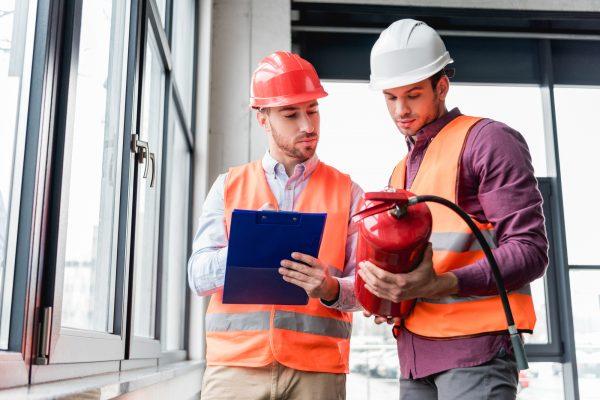 Provide heat detector in attic

Annual testing of fire alarm

Annual testing of fire alarm system

Smoke detection system

Fixed temperature heat detector

Rate of rise heat detector

Life safety protection

Annual fire alarm report

Annual test report for fire alarm

Carbon monoxide alarms required

carbon monoxide detectors required

Windowless basement

Windowless basement violation

Windowless basement suppression system

Interconnect all smoke detectors and alarms

Carbon Monoxide alarms shall be installed

Install heat detector by NJ licensed electrician

Annual test and maintain 110v fire alarm system

Annual test and maintain 120v fire alarm system

Annual test of emergency lights and exit signs

Install an automatic fire alarm system

An automatic fire alarm system must be installed

Monitored windowless basement fire alarm system

Monitored windowless basement smoke detection
Have you received a violation?
ROS Electric can help. Our experienced staff fully understands fire code enforcement, and we use our expertise to correct violations and mitigate future issues for you.
Changes to Fire alarm related codes and laws occur on a regular basis.  Unless you understand the timing and impact of these changes, you will risk costly fines, delays and countless hours attempting to self-interpret code. We can partner with you to correct these issues.
When you receive a violation, time matters. You can rely on us to help you meet those violation deadlines.
Here is a review from a satisfied customer:
Tom came to my rescue for a last minute smoke/ CO system that was required to meet my closing deadline and avoid potential contract lawsuit.  They grabbed all the equipment and installed the next day. Other companies were not able to respond fast enough. I was on edge but Tom was patient and attentive to my every concern, he even researched all possible pitfalls and was at the inspection, just in case.  Everything worked, we got the CofO, and the day was saved.
Have you evaluated your risk of receiving a violation?
Haven't had a violation issue yet? Contact us before an inspection. We will review your location and determine any potential violations, as well as provide options to solve these issues before receiving a violation; such as a comprehensive fire alarm installation for your business or home.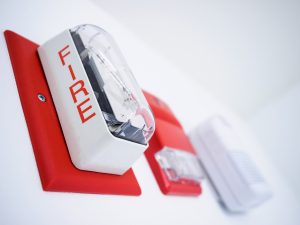 Annual testing of your fire alarm or smoke detection system is required.  During the testing process, our trained staff will alert you of any issues with your system.  We will recommend changes or additions to achieve code compliance. We can help ensure the inspector's visit will be a pleasant experience.
What is a fire violation?
Fire codes vary from state to state and even at the municipal level. There are certain requirements that need to be met to be up to code. Failure to do so will result in a violation. If you do not fix the issue, you can be fined or worse.
Fines may be levied on a daily or weekly basis depending on the severity of the violation.  Failure to correct open violations will lead to more severe fines, and may include vacating the building until violation compliance has been achieved.  
Contact us ROS Electric for help in resolving your fire alarm code violations or issues. With over 30 years of experience, ROS Electric LLC will partner with you to correct your fire-related violations or issues.  We'll help you avoid the common fire code violations listed above! Our free consultation is the first step to achieving NJ fire alarm code compliance in your home or business.
Give us a call today
to assess your system before the Fire Inspector pays you an unexpected and potentially costly visit!
Get a
Quick quote