According to the U.S. Fire Administration, there were almost 25k fires attributed to electrical failure across the country in 2020. It is important to ensure that your electrical systems are installed correctly to prevent such dangers from occurring. For that reason, a lot of electrical work in many states must be the subject of an electrical work permit.
So, does this apply to New Jersey? This article aims to answer questions about the scope of electrical work permits in the state. By the end, you should have enough information to be able to plan for any future electrical work in your home.
What Is an Electrical Work Permit?
Major electrical jobs in New Jersey demand that you have a permit in place for them to start. Permits are generally required when you intend to make changes to the course of electricity. These permits allow the state to confirm that you have completed the work to a safe standard and that it follows all relevant regulations.
In theory, a permit affirms the safety of the worker completing the task, and not only he or she but also anyone using devices attached to the electrical system can be assured that they are safe.
Should you not get a permit, you may have trouble selling the property in the future and receive a fine. You might also have trouble getting or making a claim against insurance. In extreme cases, electricity companies may even disconnect your home from the grid.
Electrical Work Permit Requirements
In general, any major work, such as replacing or expanding electrical systems, will need a permit, as will many other smaller jobs.
If a system you want to install is to be wired into your electricity grid, such as a burglar alarm or a vehicle charger, you will need to get a permit to start. This also applies to new air conditioning, hot tubs, or similar major additions to a home. Also, any structural renovations of the home will need an electrical permit if this will necessitate rewiring.
The following do not need a permit:
Replacing any electrical system of 20 amps or less

Replacing fixtures, such as light bulbs
You can either perform these small tasks yourself or get someone else to do the work without the need to plan beforehand.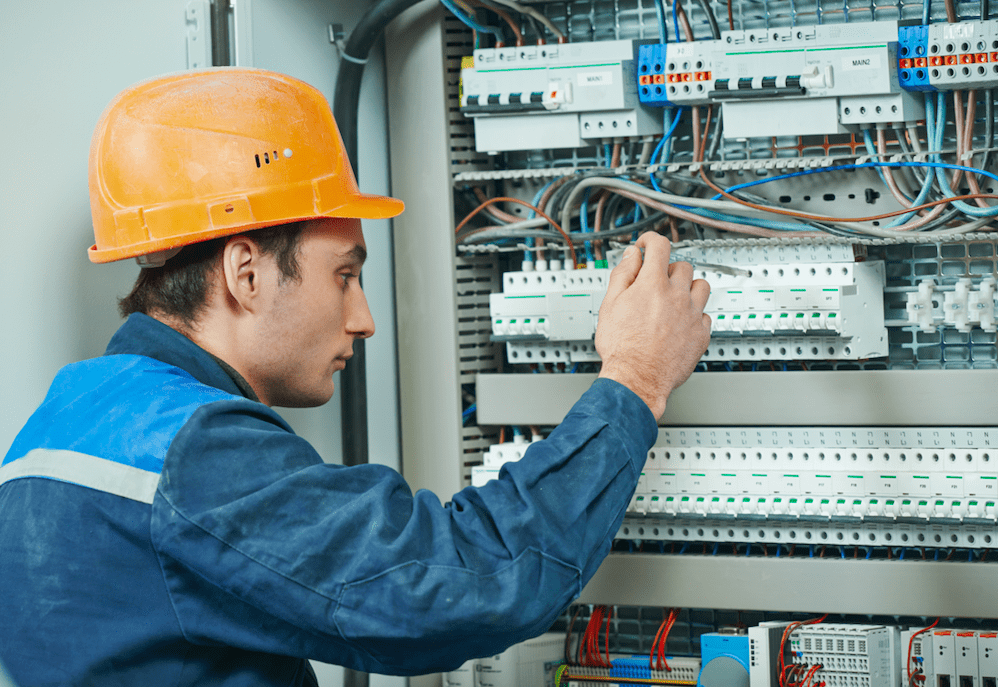 Electrical Work Permit Application
To get a permit, you must apply for one at the Building Department of the town or city where you intend to complete the work. If you want approval, you must make sure you meet all codes and regulations as set by the local municipality and the state.
You can often work with a professional to ensure that any application you submit is proper.
Get a Professional for Electrical Work
This information should help you understand whether you need a permit for electrical work in the state of New Jersey. Of course, once you have one, the next thing you need is to actually do the work.
Our expert electricians at ROS Electric are ready to help you upgrade your home, install a new system, or even complete normal scheduled maintenance. So, call us and see how we can help you out today.