Thermal Imaging Cameras
Operating a business during an international pandemic is very challenging. Fulfillment centers, meat factories, and other essential businesses are still operating. If you're unsure of the best way to help to keep your employees safe, thermographic imaging cameras can help. ROS Electric LLC can partner with you to help minimize risk and keep your labor force safe.
SAFETY STARTS AT YOUR POINT OF ENTRY
Our advanced engineering, along with the vision for the new normal and a focus on keeping your employees safe, gives us a step above the rest. Choosing ROS Electric for your thermal temperature camera needs means you'll be set up with a system that meets your business's individual needs. We install a fully integrated infrared thermal imaging camera system that enables your security team to be in control. Point of entry body temperature monitoring is the first step to giving you the ability to keep your staff as safe as possible.
MITIGATE RISK TO YOUR FACILITY
Manual employee temperature screening is time-consuming and puts your personnel at risk. Our thermal imaging cameras for body temperature make employee temperature checks seamless. Employees simply walk through an entryway and the contactless employee temperature checks measure the temperature of up to 40 people at once. This makes employee temperature screening fast and reliable. At ROS Electric, we pride ourselves in making it possible to create an incredible impact with almost no change to your daily operation.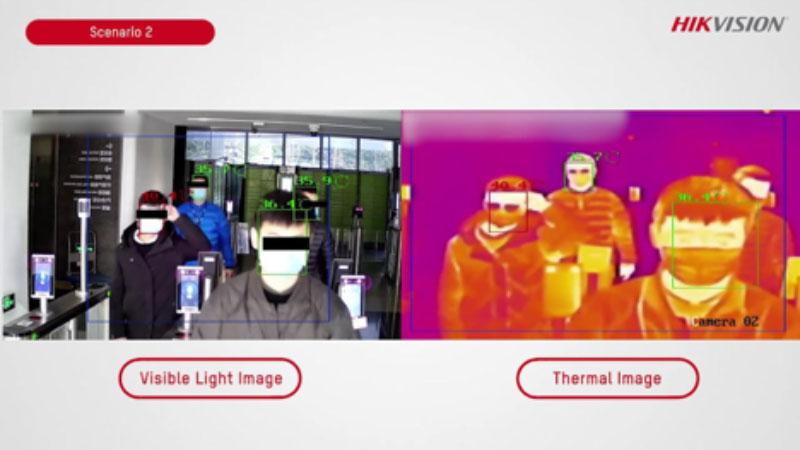 FDA Issued Guidance on the Use of Telethermogaphic Systems
The Food and Drug Administration issued guidance expanding the use of thermal temperature cameras and telethermographic systems for triage use during the public health crisis. Because fever is a common symptom of the virus, FDA says that thermographic imaging cameras or telethermographic systems, which convert infrared radiation into body temperature measurement, can be deployed to use for initial triage at high-traffic areas, such as airports, businesses, warehouses and factories, as well as in settings where thermometers may be in short supply.
COVID-19: CDC, FDA and CMS Guidance
An infrared camera, also known as a thermal imager, detects and measures the infrared energy of objects. The camera converts infrared data into an electronic image that shows the apparent surface temperature of the object being measured. Each temperature value is assigned a different color.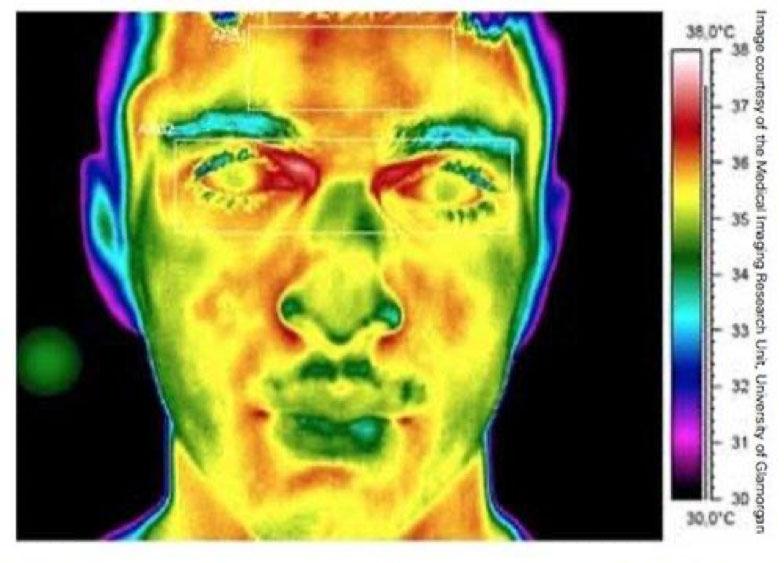 Industrial thermographic imaging cameras automatically detect elevated skin temperatures that may indicate a fever and underlying infection. Each camera's unique Automatic Temperature Compensator (ATC) adjusts for ambient conditions to minimize false readings. The color image, temperature scale, and alarm mechanism make it easy to decide when a person needs further examination.
Incorporating Thermal Imaging Screening Process
At ROS Electric, we would recommend the following screening for COVID-19:
Step 1: Systems like a thermographic imaging camera would remotely monitor individuals as they pass screening checkpoints at entrances to airports, warehouses, corporate buildings, schools, and hospitals.
Step 2: Security professionals observe color variations on a high resolution screen or receive automatic alarms when an individual exhibits an elevated body temperature.
Step 3: Security direct persons with raised body temperatures to a separate location for screening by health professionals.
Though security technology cannot prevent COVID-19 infections, it can reduce its spread. Infrared screening technology provides a noninvasive and effective way to test passing crowds for the Coronavirus. Keep those who enter your building or facilities safe with the best thermal imaging camera systems!
Installing The Technology Can Save Lives
If you're interested in installing an onsite temperature screening system to conduct contactless employee temperature checks, a thermal temperature camera system is available. Trust the electrical experts at ROS Electric to understand your individual needs and install a reliable surveillance system that keeps you and your employees safe. Contact us to get more information or a thermal imaging camera price quote today!