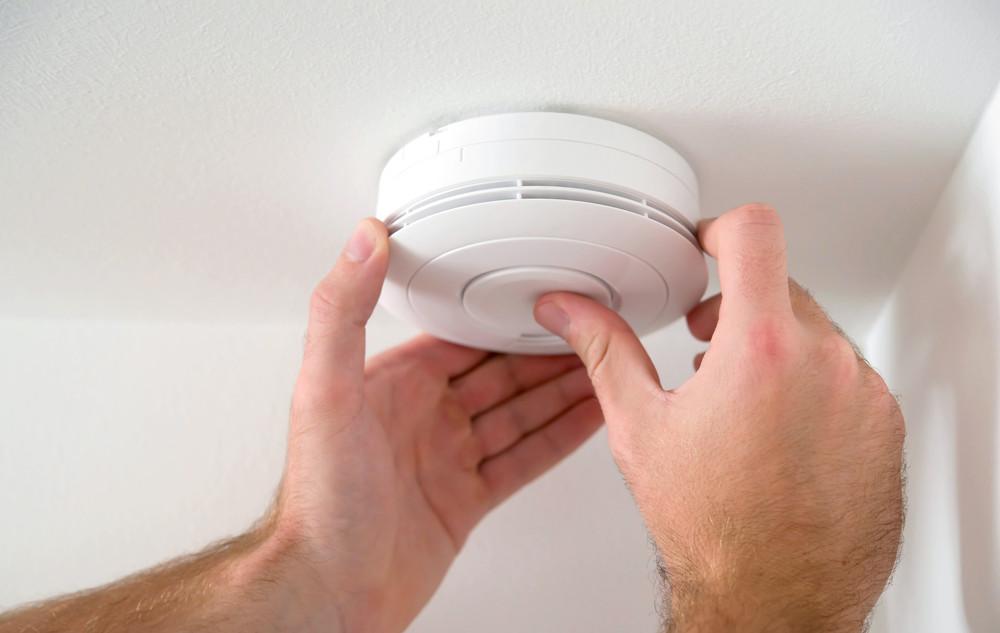 Known as the "silent killer," carbon monoxide (CO) is odorless, invisible, and lethal. According to the CDC, approximately 50,000 people in the U.S. go to the emergency room each year due to CO poisoning. A carbon monoxide detector is required by law to ensure the safety of everyone. In commercial buildings, carbon monoxide detectors are required in any spaces where there is an open flame, such as: HVAC units, warehouse heaters, hot water heaters, furnaces, stoves or other cooking appliances.  If you know you do not meet these requirements, or if you're unsure, it's time to consult the professionals at ROS Electric.
Local fire officials and building officials are enforcing this law every day. Whether your inspector notes inadequate CO precautions, you've already received a violation or if you just want to make sure your system is set up properly, we're here to help. Call ROS Electric today to discuss how to keep your office, facility or home safe and compliant with effective CO detectors.
Where do I install a carbon monoxide detector?
Deciding where to install your carbon monoxide detector can be tricky. Best practices require at least one detector on every floor. Proper placement of the device is critical to accurate carbon monoxide detection. The height of installation depends on the room configuration. For residences, the alarm should be close enough to bedrooms to rouse sleeping occupants. Because there are a lot of variables that determine where your carbon monoxide detector will work best, it's best to consult an expert rather than trying to do it yourself.
Don't leave the safety of your business and employees to anyone but the experts. Contacting ROS Electric for your carbon monoxide monitoring needs means you'll receive a complimentary, expert review of your facility and full recommendation on the best CO system for your individual needs. Every space is unique. Our team understands that and during our consultation, we will identify the most effective position(s) for your detector(s) to alert you and your employees of CO buildup. Our licensed electricians work with your electrical system ensuring the detector will be in the proper place, regardless of how your facility is currently wired following all requirements set by law to keep everyone safe. We also advise on the benefits and drawbacks of combination smoke and carbon monoxide detectors, recommending the right combination for you. With ROS Electric, you can rest easy knowing you have the right system for your facility.
Not only will ROS Electric provide a free consultation and review your needs, but you can also expect a seamless installation. Don't leave something so important to chance, trust the experts at ROS with decades of experience and thousands of projects.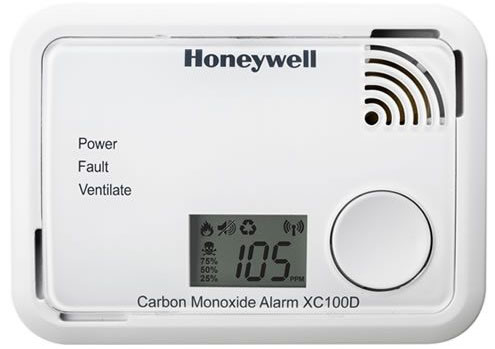 According to the CDC, approximately 50,000 people in the U.S. go to the emergency room each year due to CO poisoning.
How do carbon monoxide detectors work?
Carbon monoxide detectors sound an alarm when they detect harmful levels of airborne CO over time. Sensor mechanisms include:
Biomimetic Sensors
Electrochemical Sensors
Metal Oxide Semiconductors
ROS Electric has extensive knowledge of these configurations and can recommend the best choice for your business, home or facility.
Don't wait for a CO disaster to strike. Experts at ROS Electric are on hand to discuss carbon monoxide safety strategies for your property. Call now!