Congrats, you just purchased your first electric vehicle! According to reports, the savings you enjoy with an electrical vehicle can more than cover their higher price tag. However, owning an EV means you need a charger. While there are already a fair amount of EV charging stations in New Jersey, nothing beats the convenience of a home charging station! 
When you purchased your car, you should have had the option to buy a Level 1 home charger from your dealership, but the charge it provides is very slow. Want access to a quicker charge? ROS Electric is ready to carry out a specialized Level 2 home EV charging installation! Read on to find out more!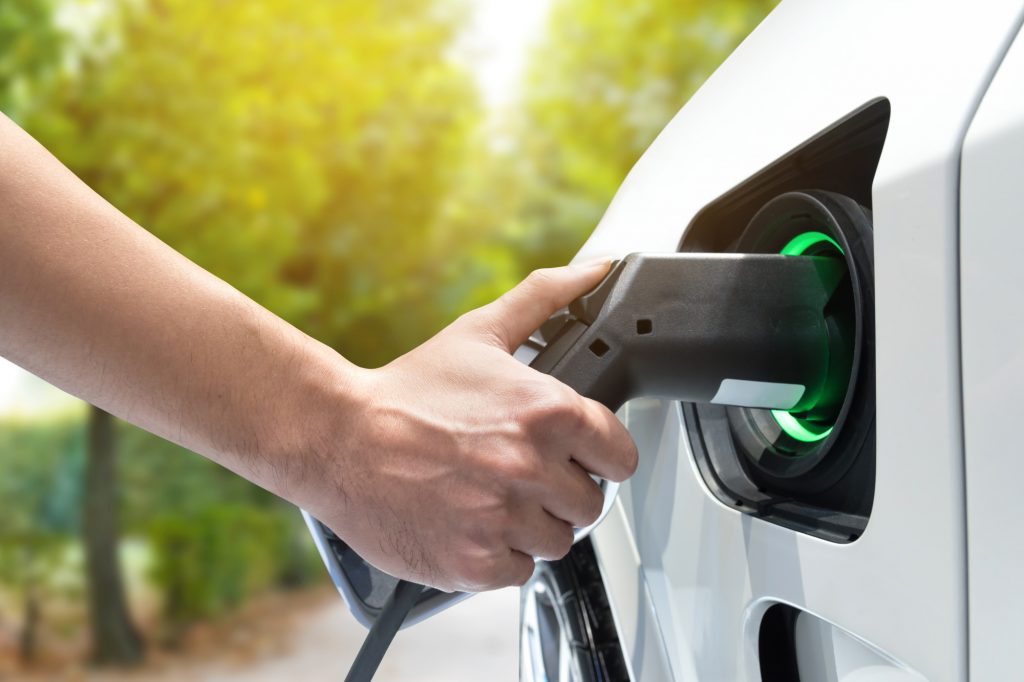 Can You Install a Home Charging Station Yourself?
ROS Electric does not recommend doing a home EV charging installation yourself. This is an extremely dangerous job that requires special wiring, and obtaining a permit from your local government. That's why we recommend hiring a certified electrician, like those at ROS Electric! We ensure everything is up to code, the outlet is safe for use, and that the right type of outlet is installed for your needs. We can also obtain the permits needed for the job! Research your local EV charger installers, and pick a trustworthy installer who will get the job done right. 
The Steps of Our Professional EV Home Charging Installation in New Jersey 
1. Assessing Your Home
The first step in getting a home charging installation is assessing your home, the electrical systems available, and your vehicle, to determine your needs. During this step, we will also work with you to determine the location of your home charger.
2. Determining the Best Home EV Charger for Your Needs
Once you have decided where the best EV charger installation location is in your home, the next step is to determine what capabilities you need from the charger.
There are a lot of different EV home charging stations available nowadays. They vary in price, lifespan, charging power, and app features. 
Some of the features to consider are:
Tethered vs untethered

Style and looks

Built-in earthing protection vs. an earth rod

App capabilities
It is also important to consider charging speed! At-home EV chargers fall into two capabilities:
Level 1: Utilizes a common 120-volt household outlet, but offers very slow charging speeds of 3-5 miles of range per hour.

Level 2: Requires special installation but is the best home EV charger offering a charging speed of 12-80 miles of range per hour.
3. The Installation
Once the details are finalized, ROS Electric will provide you with a high-quality professional installation that is reliable, safe, and effective. We are fully licensed, bonded, and specialize in home car charger installations!
Looking for Home EV Charging Installation Services?
If you need to get a home EV charging installation done, the most important step to take is hiring the right installer. To find a local EV charger installer, start by googling "EV charger installation near me," or immediately go to New Jersey's best EV charger installers, ROS Electric! 
With over two decades of experience, ROS Electric has a history of success. We specialize in installing home EV chargers, commercial EV chargers, whole-house generators, security alert systems, fire alarms, and more! Our certified professionals will give you a seamless installation, and check all the details, down to the length of your charging cable and the number of charge points needed. 
Contact Us
for Fast & Free Estimates Today!